Qualcomm's Snapdragon S4 "Pro" (APQ8064) processor was announced in the MWC 2012 last year. It is the optimized version of the Snapdragon™ S4 MSM8960 processor. The SD S4 Pro has a powerful Adreno 320 graphics processor unit which supports higher resolution displays and provides superior experience in the Web browsing, 3D Games and other graphics applications.
Now the semiconductor company has introduced a new set of kraits named as Snapdragon 200, 400, 600 and 800 where SD 800 is the superior of all.
There are couple of smartphones with this new set of processors which are already announced in the market. HTC One features the mid range SD 600 processor where as the ZTE Grand Memo will be the first handset to feature the powerful SD 800 processor.
Currently there are five smartphones which are running on the older Snapdragon S4 Pro processor.
1. Sony Xperia Z: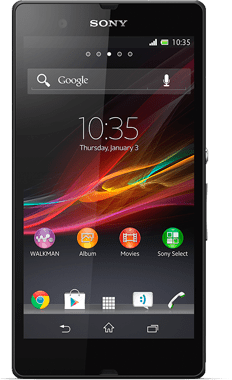 Sony's 2013 flaghip model the Xperia Z is a 5 inch Full HD android Jelly bean smartphone powered by the 1.5GHz SD S4 Pro Quad core processor. The handset comes with 2GB RAM to handle multiple applications and has a 16GB of internal storage expandable upto 32GB.
Xperia Z's USP is its water proof and dust proof features which its rival doesn't have. The device has a 13MP rear camera and a 2330mAh battery. Yesterday Sony unveiled the Xperia Z in Indian Market for Rs 38,990. The handset will be available in stores starting from March 12th.
2. Sony Xperia ZL: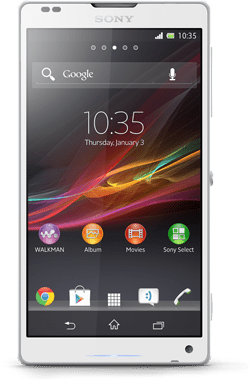 Similar in specs when compared to Xperia Z with minor differences like Xperia ZL is not Water/Dust proof, slightly better battery of 2370mAh capacity, Compact in size, front camera only 2MP, Infrared port and an external storage expandable upto 64GB.
Xperia ZL will be releasing only in few countries in the world. In India it is expected to be released in the last week of March with comparatively lesser price tag than Xperia Z.
3. HTC Butterfly: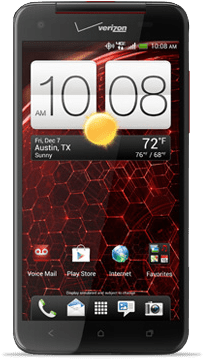 Another 5 Inch android phablet with Full HD display of resolution 1080 x 1920 pixels and 440PPi. HTC Butterfly (aka Droid DNA) is the costliest smartphone released until now from the company. The handset is designed elegantly and looks a definite head turner.
HTC Butterfly is powered 1.5GHz Qualcomm SD S4 Pro quad core processor with 2GB RAM and 16GB of internal memory which can be further expanded via micro SD Card slot upto 32GB. But the limitation of this smartphone is its poor battery capacity which is just 2020mAh.
Now that HTC One is also pushed into the market only coming days can tell till how many days this beast survives.
Currently the smartphone is available around Rs 44,900 in the country.
4. LG Optimus G: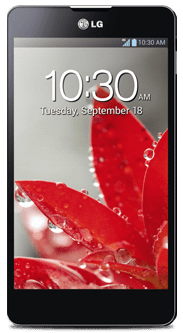 LG Optimus G smartphone sports a 4.7-inch HD IPS display of resolution 1280 x 768 pixels. The display unit comes with Corning Gorilla Glass 2 protection. Optimus G is powered by 1.5GHz quad-core Snapdragon S4 Pro and Adreno 320 graphics processor unit clocked at 400 MHz. It runs on the Google's android 4.1 Jelly Bean and has a decent battery of capacity 2100mAh. This device has received good critics/reviews when compared to Samsung Galaxy S3.
The smartphone was officially released in the last week of Feb in India. Currently Optimus G is selling around Rs 30,990.
5. LG Google Nexus 4: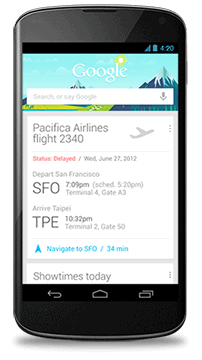 Google in collaboration with LG released the Nexus 4 in the mid of last year. It sports a 4.7″ True HD display of resolution of 768 x 1280 pixels with 318ppi.
The handset comes with the latest Android v4.2 JB Os and is powered by the 1.5GHz APQ8064 Snapdragon 4 core processor with 2GB RAM support. The phone ships in 8GB or 16GB variants and doesn't support external memory slot.
Battery capacity of Nexus 4 is 2100mAh and one can currently buy it from Online retail storesstarting from Rs 25K in India.