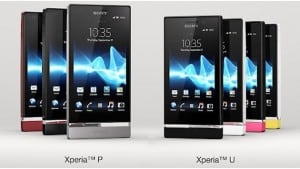 Nokia Lumia 900 has a bug.
This is a software bug and could cut-off the data connectivity.
"A memory management issue was discovered that could, in some cases, lead to loss of data connectivity," Nokia smartphone unit chief Jo Harlow and Nokia U.S. chief Chris Weber said in a joint statement. Company also stated that they have developed a solution which will be made available by around April 16th.
Lumia 900 uses Microsoft's Windows Phone 7.5 software, went on sale in the United States through AT&T on April 8 and is due to launch globally this quarter.
Sony Xperia P and Xperia U expected to be launched in India by May 2012
Following on the launch of Xperia S (Price Rs 32549) on 10th April 2012 in India, the rest of the NXT line up, the Xperia P and Xperia U is expected to arrive in India by May 2012. Xperia P is to get a whopping price tag of 30000 rupees and you can own an Xperia U if you pay 19000 rupees. Also, the first phone that introduces Sony's floating touch technology, Xperia sola is expected by June 2012.
LG developing a Galaxy SIII rival smartphone
LG is all set to compete with its South Korean arch-rival Samsung by releasing a new flagship smartphone that can take on Samsung's forthcoming Galaxy S III. The new handset, codenamed D1L, will apparently feature a 4.7-inch screen with a 1280×720 display with a dual-core Snapdragon S4 running at 1.5 GHz running the show. 4G LTE support is also expected as is Ice Cream Sandwich (Android 4.0). In terms of actually seeing this thing it looks like it could put in an appearance as early as next month.